Sports Enjoyment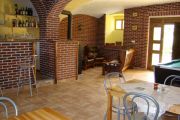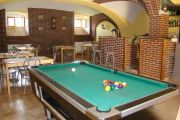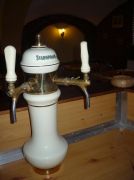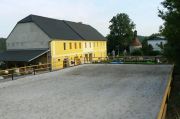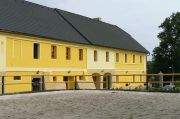 "U kopyta" Boarding House offers plentiful leisure possibilities. Just to name a few:
If you prefer to walk or bike, you will definitely be fascinated by the surrounding nature. Close to the boarding house there are 3 bike trails included in the Euroregion – you can rent the bicycles in the boarding house
During the season, the forests are full of mushrooms and blueberries. A magnificent landscape just call you for a trip. Castles like Bezděz, Bernštejn, Houska, Jestřebí, sandstone formations of Hradčanské Walls, Braniborská Cave, Provodínské Stones, Novozámecký Pond, the national natural monument Peklo (Hell) and many others may be a destination of your trips in the surroundings. Paths marked for hikers are also suitable for cyclists.
Horse-riding trips in the surroundings, horse-riding school, presentation of alternative types of horse-training while dismounted
Pingpong table, billiard
Tennis courts
Swimming in the nearby Nedamov or Máchovo Lake
Pricelist
Horse-riding
training the basics (riding paddock)

CZK

250.00 / hour
training methods of natural riding (riding paddock)

CZK

250.00 / hour
trip to the surroundings of the boarding house *

CZK

250.00 / hour
* Horse-riding trips are available only after "testing the rider in horsemanship" in the riding paddock to prevent possible injuries (thank you for your understanding).
Bike rental CZK 50.00 / day.
Use of a billiard and a ping-pong table included in the price of the accommodation.
Penzion "U kopyta"
- Pavlíčky 15, 472 01 Doksy, Czech republic
tel.: +420 487 870 127, +420 604 105 456, +420 604 215 060, e-mail: ukopyta
@
seznam.cz